Tiny Newcastle Guide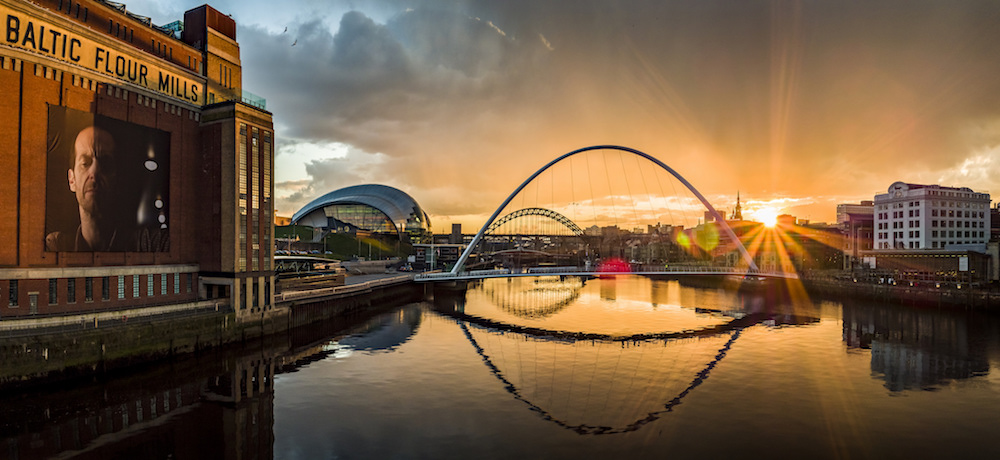 Image credit NewcastleGateshead
Last year we had great fun writing this, so this year, we have slightly updated it.
If you have never been to Newcastle or the North East - Don't worry we've got you covered!
This year we are hosting our conference at the historic Boilershop, which is just a short walk from Central Station.
Getting around
Newcastle has a great public transport system. You can travel by Metro, Bus, or Taxi to get wherever you need to be.
Need directions to the venue? Just bookmark this link and you'll be there in a jiffy!
Places to stay
Where you stay will probably depend on how much you want to spend!
There is also loads of hotels round central - Royal Station Hotel, Sleeperz Hotel, Hampton and The County Hotel!
Places to work
Sadly we said goodbye to Campus North in 2018, which means no free co-working!
TusPark Newcastle Barclays Eagle Lab offer payed space (you can also 3d print and laser cut!) or hang out in one of the many lovely coffee shops.
Places to visit
If you are spending a couple of days in Newcastle then there is some great places to visit in the city center!
If it is art you are after then Baltic* and the Laing are both worth a visit.
If it is more history and science then Newcastle has two free museums The Discovery Museum and Great North Museum. There is also not free Centre For Life and the Seven Stories national center for books.
A few other things
Places to eat
I could go on all day about food, but I figured a few places would be a good start.
Places to drink
Newcastle has some great places to grab a coffee Pink Lane, Flat Caps, Pumphreys and Laneway & Co. If coffee isn't your thing then there are also two great tea places tea sutra and Quilliam Brothers.
If you are looking for something a little stronger there are some great bars across the city DAT Bar, Town Wall, Bridge Tavern, The Broad Chare, The Crown Posada and The Forth.
Also recently opened is the excellent Beeronomy.
If you are skipping past the beer then there is also Alvinos, The Continental and Please to meet you serving up fantastic cocktails and gin.
There is also a great selection of places in the Ouseburn from The Tanners, Arch2, Brinkburn St Brewery, Ernest, The Ship Inn, The Cluny, Cumberland Arms, Kiln, The Tynebar (complete with disco ball) and finally the Free Trade Inn! That is quite the little trip.
If you are an animal fan then Newcastle has the most cat cafes outside of London! So check out CatPawCino and Mog on the Tyne. There is also Dog and Scone where you can meet Coffee a Welsh corgi!
Places to visit in and around
If you've got a few days to kill around the conference then there are some great places to visit around the North East.
Durham is 10 minutes by train, it has a stunning Cathedral you can also do a river trip if that is your thing.
Just a little outside Durham is Beamish Museum which features a Victorian town with trams, print shop and coal-fired fish and chips!
Alnwick is a market town to the north of Newcastle, it features one of the best bookshops in England - Barter Books as well as Alnwick Castle (as featured in the first Harry Potter film) and Alnwick Garden.
If Roman walls and forts are your jam then you are in luck! Hadrian's Wall runs across the whole of the North of England from coast to coast, with various forts along the way. Which is an impressive achievement when you consider how much time we spend having arguments about tabs and spaces!
If you are after some traditional seaside then you can jump on a Metro and head to South Shields for amusements, pirate mini golf, fish and chips and a Roman fort or Tynemouth for markets, dinosaurs mini golf and a priory, you can also walk up the coast for some award-winning ice cream. You can get amazing food right on the beach at Riley's Fish Shack.